(A The Broke and Bookish feature)
I'm confident I'm not the only reader who went through a WWII phase, consumed a large number of memoirs (I Promised I Would Tell, The Cage, I Have Lived A Thousand Years, Diary Of A Young Girl, Night)
and proceeded to have much-too-vivid nightmares. There is something so ghastly about World War II that even the history books read more like fiction than fact. How could something so horrible actually have happened to someone just like me?
1. The History of Love
by Nicole Krauss
An imaginative novel of modern day New York and 80-year-old Leo's memories of the girl that motivated his will to live during the Holocaust.
Narrated by Death, this follows the story of a young girl adopted into a small, poor German town and the young Jewish man her foster parents hide in their basement. The two unlikely friends find some liberation through the written word.
3. Everything is Illuminated
by Jonathan Safran Foer
A young man visits Ukraine to uncover the secrets of his grandfather's past the woman who hid him from the Nazis. If you're familiar with this author, you know what a strange, disorienting, non-linear and fantastic read this is.
4. MAUS
by Art Spiegelman
A unique and symbolic take on the author's father's experience during and after the Holocaust. The art in this graphic novel is as powerful as the words.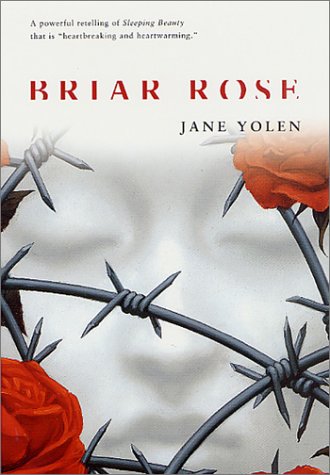 5. Briar Rose
by Jane Yolen
Briar Rose was the only bedtime story Becca's grandmother ever told her. After her grandmother's death, adult Becca searches for meaning in her grandmother's unusual version of the fairy tale that leads her to Poland.
6. The Sunflower
by Simon Wiesenthal
Simon Wiesenthal recounts a brief moment in his Holocaust experience when he was asked by a German soldier for forgiveness. Wiesenthal poses the question: What should he have done? And receives dozens of essay responses from theologians, scholars, and religious leaders. This is a fantastic exploration of forgiveness and justice.
7. Atonement
by Ian McEwan
A novel of the dire consequences of a misunderstanding. And this dress.
8. Slaughterhouse 5
by Kurt Vonnegut
A satirical novel like only Vonnegut can write, following fatalistic Billy Pilgrim through a prisoner of war camp & the firebombing of Dresden.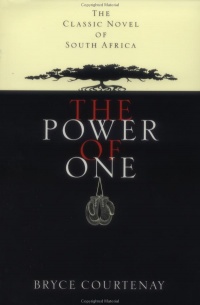 9. Power of One
by Bryce Courtenay
A novel about race, equality and sport, in South Africa. The beginning of the book addresses the impact WWII has on Peekay and those close to him. Peekay's tutor, a good and gentle soul, is thrown in prison for being German while the German-descended Afrikaners torture English Peekay when he is sent to boarding school.
10. Number the Stars
by Lois Lowry
A young girl and her family participate in the Danish Resistance, risking their lives to save the country's Jewish population.
**Reviewing my list, I'm noticing a serious dearth of books about the Pacific theater, and nothing about the Internment of Japanese citizens in California. Anyone have any suggestions?
-Kate