I'm halfway through my reading goal of a book a week for 2014. Here are 10 of my favorites so far this year!
Ghosts by Henrik Ibsen
Just as in A Doll's House, I love Ibsen's exploration of inter-gender relationships. He's a writer ahead of his time.
Regarding the Pain of Others by Susan Sontag
Why are we so fascinated by real-life horrors? Why do we respectfully hide the faces of home-grown fallen soldiers but display the skeletal remains of genocides overseas? This non-fiction exploration of photograhy will make you question yourself.
Daughter of Smoke & Bone by Laini Taylor
If you like exposition and backstory, you're going to love this novel.
The Handmaid's Tale by Margaret Atwood
One of the more disturbing dystopian novels I've read, before dystopian novels were so popular. This novel made me shiver and long to assert my independence and freedom.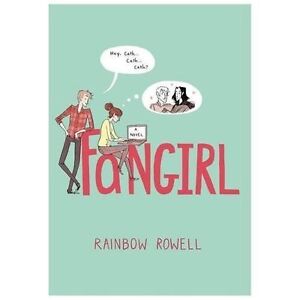 Fangirl by Rainbow Rowell
All Our Yesterdays by Cristin Terrill
Time travel. Love triangle. Personal growth. Loved it.
Cruel Beauty by Rosamund Hodge
A stand-out take on the Beauty and the Beast fairytale that incorporates Greek mythology and sinister demons.
Love Letters to the Dead by Ava Dellaira
A poetic exploration of multi-level, complicated grief with exceptional imagery that left me in tears.
Leaves of Grass by Walt Whitman
An American poet very much inspired by nature and impacted by the Civil War. "Life immense in passion, pulse, and power."
Blankets by Craig Thompson
A graphic novel coming-of-age autobiography. I love his art, though the story was heartbreaking.