There are some books I never would have picked up on my own without prompting (and by prompting, I mean begrudging whining) but end up learning a lot and thinking much about. Below are 10 such books.
I've mentioned another of my favorites by this author, and I have to give a shout-out to my 6th grade teacher for making us read such fantastic books. Seedfolks is a short book about a community garden in urban Cleveland, OH and the characters' different motivations for contributing to the plot.
Do you like inspiring true tales about leadership? Endurance is the real-life story of Ernest Shackleton, the captain of a ship that became crushed by an iceflow during an expedition to Antarctica in 1914. Despite unlikely odds, Shackleton ensured the survival of his entire crew for TWO YEARS in the antarctic with minimal supplies, suffering no worse injuries than frostbite until their rescue.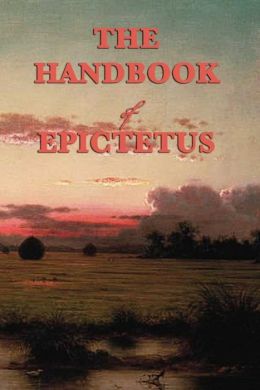 Handbook of Epictetus
During a year long undergrad course in philosophy, Epictetus became my favorite philosopher. While I don't let his worldview guide my life, I really enjoyed his ideas that unhappiness is caused by focusing to much on what we cannot change and neglecting the things we do have influence over. He also promotes happiness through caring for the well-being of others. These are ideas I can really get behind!
Half history, half psychology, this book explores what made ordinary family men murder an entire village of Jews in WWII. You may have noticed I have an interest in WWII history, and some of the questions I often meditated on were "What made people go along with this? Why did people commit such atrocities? Would I be capable of committing these crimes?"
While I had read Of Mice and Men, it wasn't until this book that I fell in love with Steinbeck and resolved to visit Monterey and Salinas Valley someday.
For the majority of this book I was unenchanted, but when I read the end, after the horrible event happened, and all that emotionlessness that Hemingway is known for broke into the desperate pleas and bargains with God, it took my breath away. One of the best chapters I've ever read, anywhere.
A heartwarming tale of bunny rabbits. THINK AGAIN. These are bad-ass waring bunnies who are searching for a new home and war with other warrens. I read this in 8th grade and was impressed by the characterization.
Possibly my favorite play (and a great film adaptation with Gwyneth Paltrow and Jake Gyllenhaal) I love the double meaning of the title. Catherine was the caregiver of her mentally ill father who has recently passed. When a student of her father goes through his office and finds a very difficult mathematical proof and Catherine claims it is her own, she begins to worry she is following in the footsteps of her father not only in her mathematical genius, but in mental illness.
What really drew me to this play was the idea of having a good name, of standing by the truth, of knowing that integrity is too high a price to live. I was really moved by John Proctor's dilemma to lie and live or keep his self respect and die. Regardless of what others think, you have to live a life wherein you can respect yourself, even if you've lost the esteem of everyone else.
The Massacre at El Mozote by Mark Danner
I read this for a course on Liberation Theology, focusing on El Salvador and their recent civil war. I knew very little about El Salvador, but was about to visit one of my friends who had moved there to work with the poor. This was one of the most disturbing books I've ever read. It is not for the faint of heart. Told by the sole survivor of the El Mozote massacre, this book will go into graphic and gruesome detail of the genocide in this small town.
Have you read any of these? What made it onto your lists of begrudgingly read books that you had to turn and thank your teachers/friends/family for introducing you to?